Research Overview & Methodology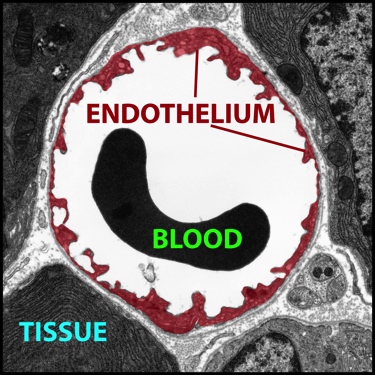 The vascular endothelium represents the critical interface between the blood circulation and the tissues. The microvasculature is interdigitated throughout all of the recesses of the body where it serves as an extremely tenuous yet robust barrier (right). During inflammation immune cells (blood leukocytes) interact with the endothelium and breach this barrier to enter the tissues (below). Additionally, soluble mediators of inflammation can directly induce intercellular gaps and increased leakiness of the endothelium to blood plasma. While these processes are required for healthy protective and homeostatic inflammatory responses, their dys-regulation is at the heart of broad ranging immune and inflammatory diseases.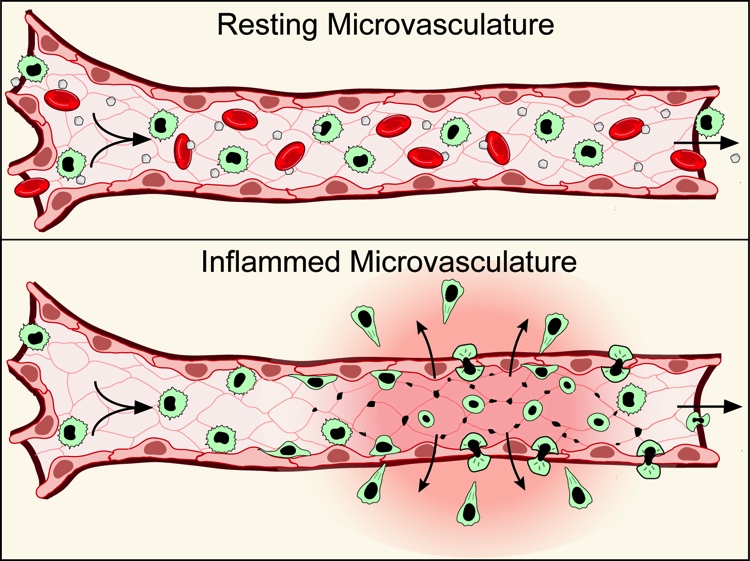 Our work makes extensive use of advanced fluorescence imaging, electron microscopy and biomechanical techniques to understand the fundamental basis and consequences of these interactions and how they may become perturbed during inflammatory and immune-related disease.